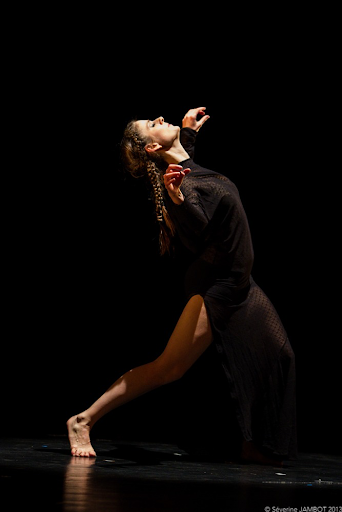 This workshop is referring to dancers from contemporary dance to folklore dances who would love to intensify their movement skills in technique and improvisation. You will work with characteristics and ideas of the folklore dances from the Middle East movement and transfer it into a contemporary movement language.
Body in Infinite Motion (1), at the 20th of Aug:
The first part of the workshop will be more technical and contains a structured score of exercises that combines body posture, floor work and movement sequences.
The second part, based on improvisation merges into a movement research between oriental and occidental movement and is inspired by different aspects such as circles, spirals and waves through the body, repetitive movement sequences loosely based on trance and heal dances. In contrast we work on accents, shaking and trembling moves and try to build up various moving structures.
Body in Infinite Motion (2), at 21st & 23rd:
In this class based on improvisation refers to dancers/movers and enthusiastic people with or without previous knowledge in dance. Starting with a regular warm up you will learn very basic steps of the middle eastern folklore. With different exercises we start to work with these steps to get into communication, developing a moving encounter between oriental and occidental movement language.
Mirjam Barakar's Biography:
Mirjam was formed in Switzerland and Italy as a Contemporary Dancer.
After 3 years as a dancer in the Italian Company "Kaleido Danse" of the two Choreographers Giovanna la Vecchia and Dario Greco she dived into the Middle Eastern Dance Culture and became a member of the Egyptian Folklore Group of Khaled Seif in Switzerland.
For 7 years she toured with this group and worked as a freelance dancer in the contemporary dance world with different Companies. During that time, she started to develop her own contemporary language based on movements of contemporary dance and the folklore of Middle Eastern dances and the north of Africa.
For more than 10 years she has been teaching and choreographing for different dance and theater groups in the West Bank and the Gaza-Strip. She became a specialist for Middle Eastern Dance Culture and teaches Worldwide her own dance language.
This workshop organized by "Beirut Physical Lab", and sponsored by the Swiss Embassy in Syria and Lebanon, at Amalgam in Beirut, and Beit Sarmada in the El-Chouf.
For further details and reservation, contact us on:
Whatsapp: +961 70 390 608
Facebook: @beirutphysicallab
Insta: @beirutphysicallab
Email: info@beirutphysicallab.org
---