After three months of intensive work, the outcome of our annual program "BeiRoot Bodies" was presented at "Le Monnot" theater in Beirut. It was an open dance studio, that titled "Beirut Bodies-2". The Performance was the result of intensive workshops and classes in physical theater and contemporary dance.
The work involved 12 emerging artists. They are: May Adra, Jana Maghames, Samer Al-Zaher, Hussein Al-Abdullah, Pamela Al-Hashem, Nancy Riman, Aya Ayoub, Ali Munhad, Yal Solan, Rayan Al-Habta, Fatima Naim, and Bshara Kesrawani. The work was carried out under the supervision of the members of the "Beirut Physical Lab", the choreographer and trainer Bassam Abu Diab, and the assistant trainer Yara El Khoury. The project was also managed by: Andrea Fahd.
The project had hosted artists: Aurelien Zouki, Ossama Halal, Junaid Saridden, Ali Chahrour, and Semia Cavilti, who were present as lecturers or trainers.
"BeiRoot Bodies" was done in cooperation and coordination with "Koon" theater and "Le Monnot" theatre. Workshops and trainings were also held in Amalgam Studio, Zoukak Theatre, Beirut Art Center, as well as Koon Theatre.
We are eager to continue working on this production and presenting it in Beirut. At the start of next year, we also want accomplished the third edition of our yearly project.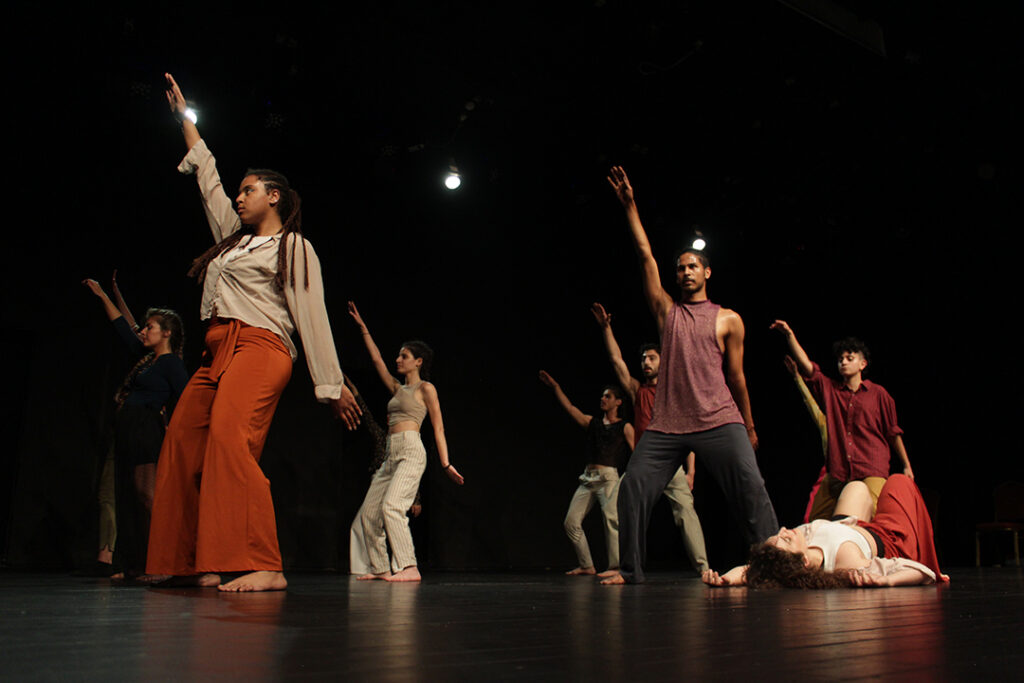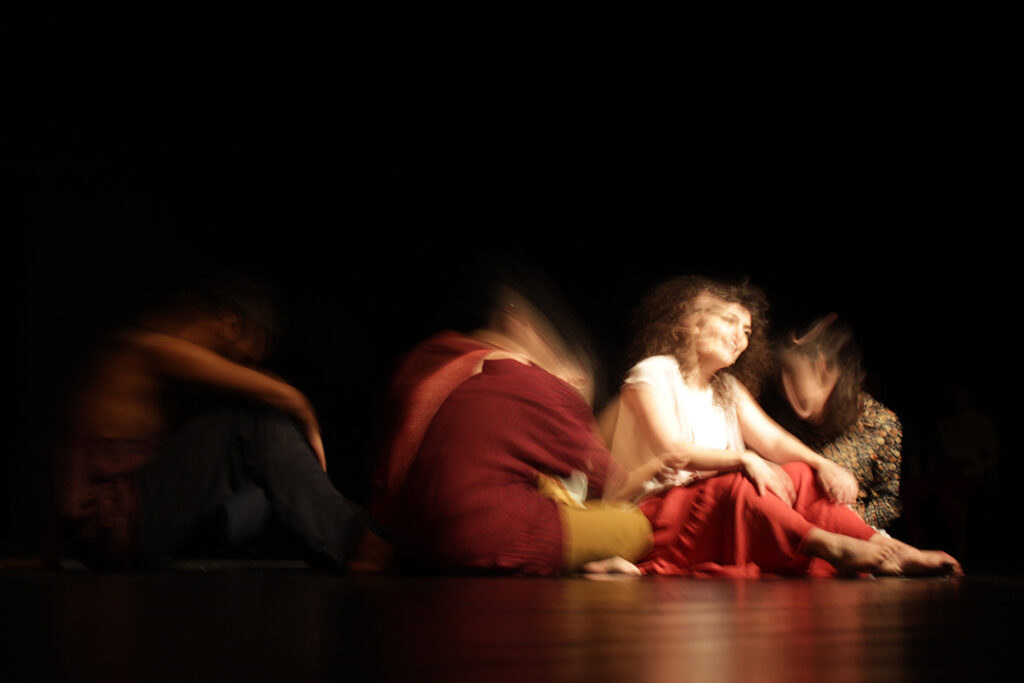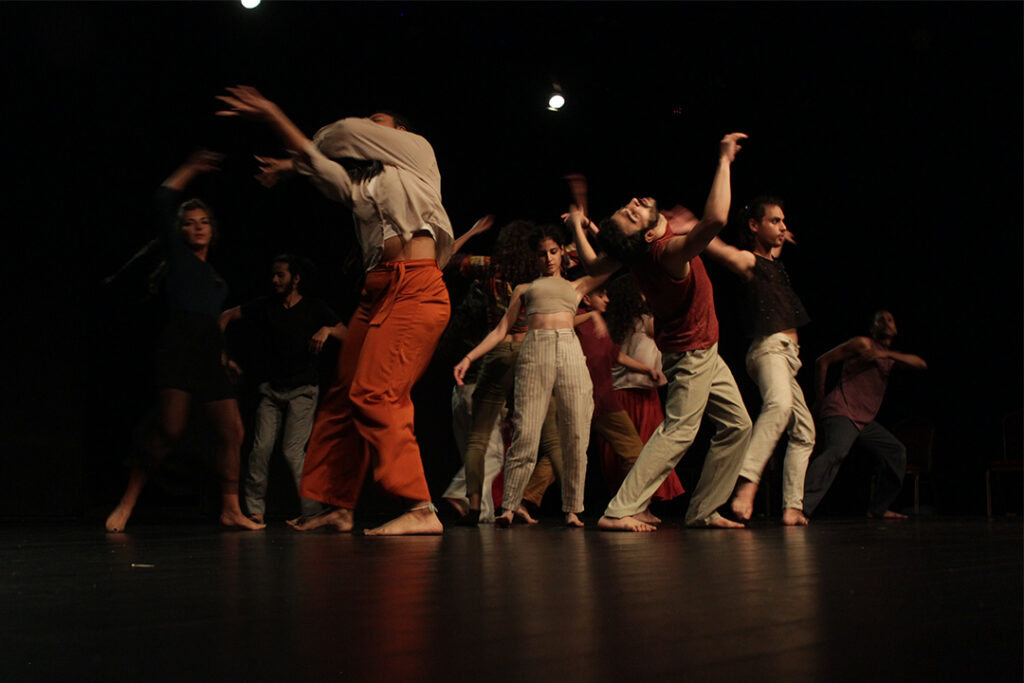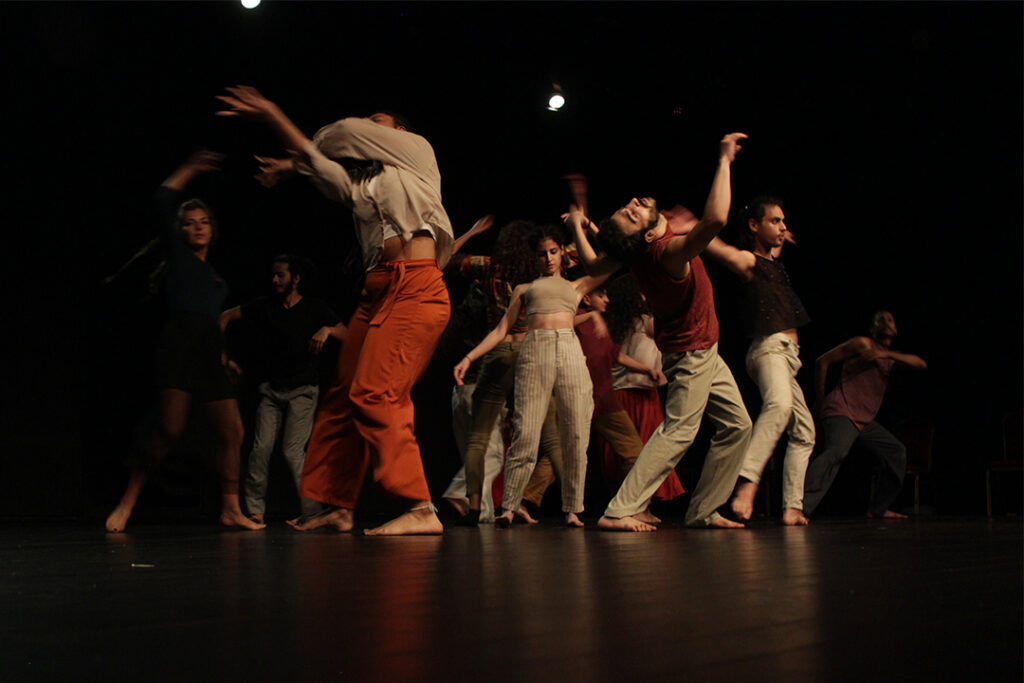 ---