A consecutive series of 5 separate sessions concerning contemporary_dance and physical expression featuring 50 professional and amateur artists and performers who were forwarded by the Swiss choreographer Simea Cavelati and organized by the Beirut Physical Lab & choreographer Bassam Abou Diab . Participants acquired an arsenal of physical expressions throughout the course whilst delving deep into their inner momentum and to create an unprecedented challenge physical result. Over the course of 5 days the workshop made use of the Amalgam & Sarmada House & Sunflower Theater studios.
The efforts of the Embassy of Switzerland to Lebanon and Syria , Abdo Nawar, Yara Boustany, Zaher Kais and others were essential in providing the appropriate venues for these sessions free of charge. We are excited to start new art classes and host international artists in order to re-establish unfettered dialogue across cultures.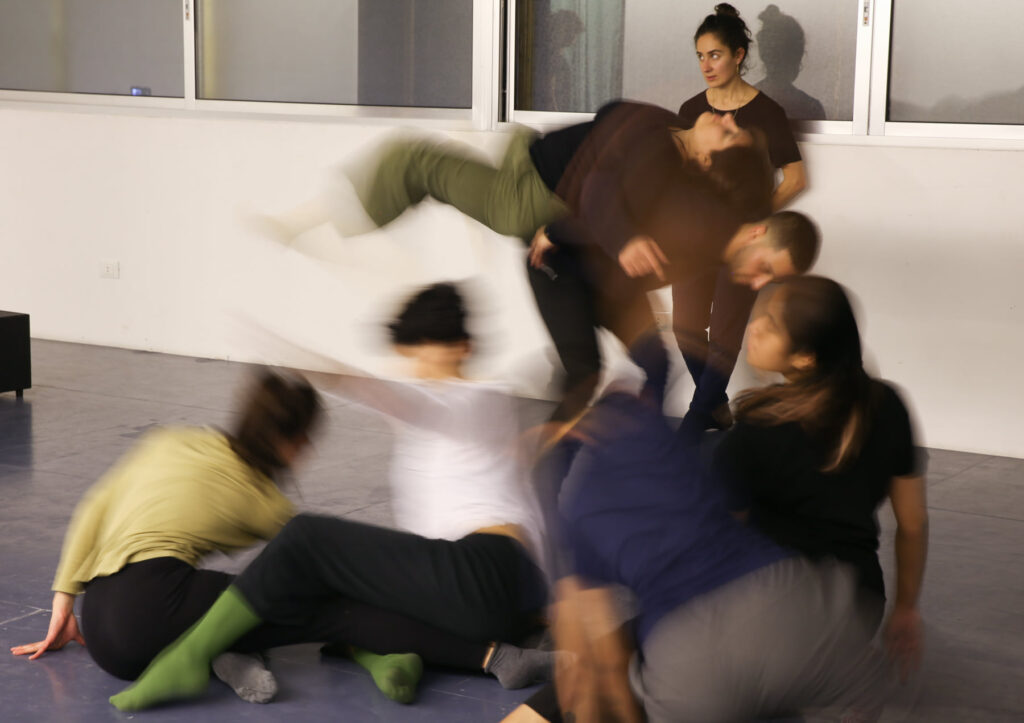 In this workshop, the participants explored a vide range of physicality, through multiple modes of listening; sensorial, imaginary, acoustically, physically and emotionally. Simea usually dive into a collective and simultaneously individual journey to tune participant's instrument, the body, this drive drive will be our personal curiosities and joy for movement while discovering new possibilities to compose and structure more precise in time and space, alone and together.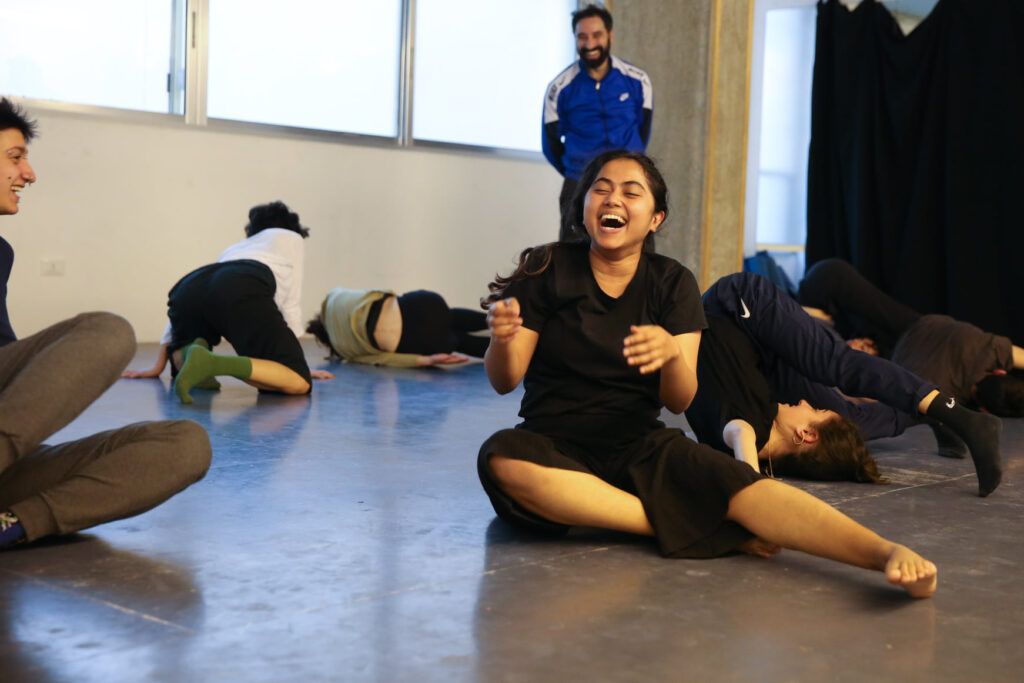 This workshop took place in Beirut at Amalgam studio on the 19th and 20th, and Sunflower Thetaer 23rd of February 2022. and on the 12th of February at Beit Sarmada.
About Simea:
Simea Cavelti was born in Switzerland and received a Bachelor degree from the London Contemporary Dance School 'The Place' in 2014. The following 3 years she worked in Lebanon, Jordan and Morocco in various collaborative projects. As a freelance dancer she worked across Europe with diverse choreographers and directors such as Fabrice Mazliah, Renate Graziadei, Joshua Monten, Omar Ghayatt, Maria Ursprung, Declan Whitaker (The Field) and Simon McBurney. She has created various short pieces for the stage as well as other spaces (galleries, museums and outdoor spaces) over the past years and showed her work in diverse theatres and festivals in Switzerland, the UK and Italy.
---