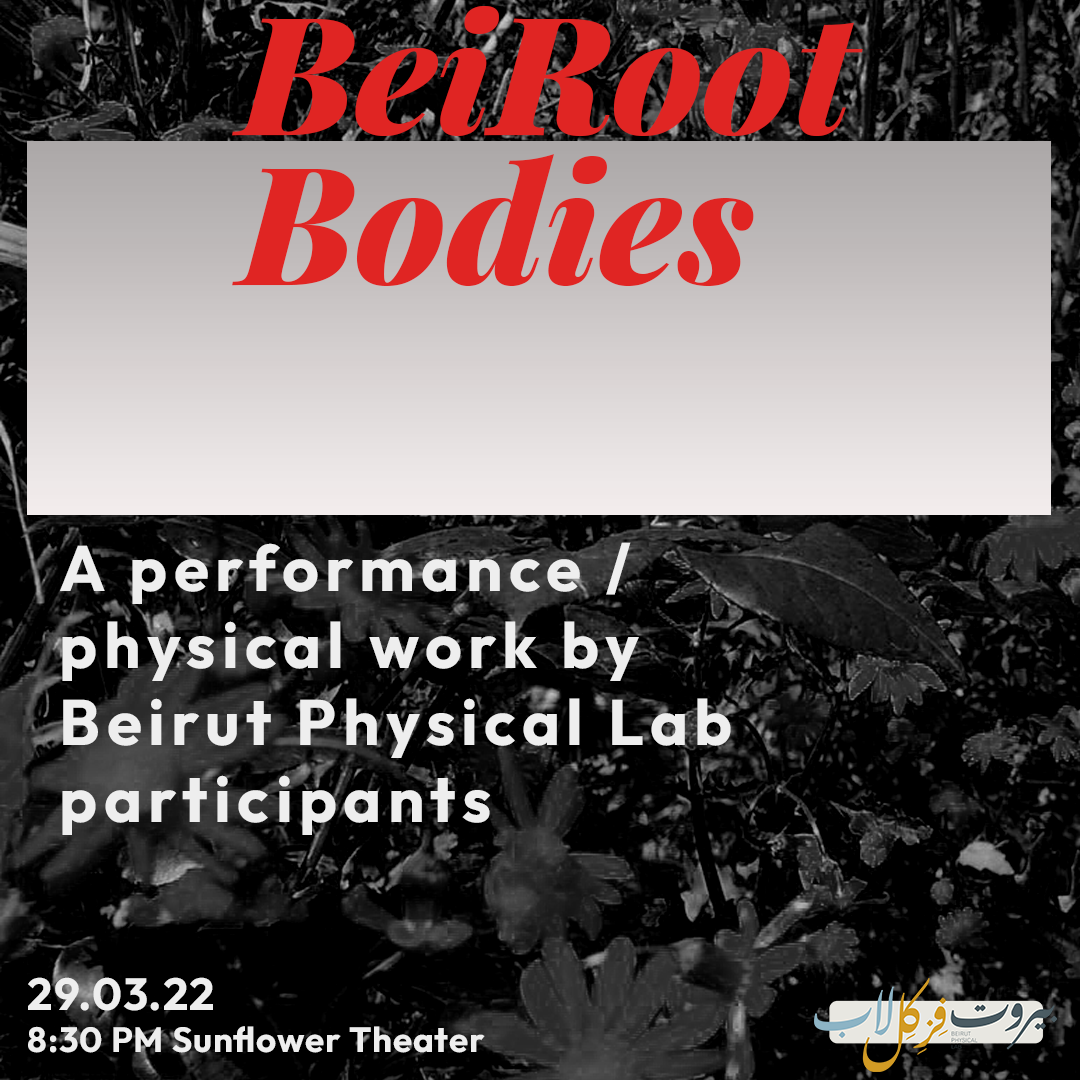 Following a workshop on developing the physical skills and stimulating individual and collective activity, in a city full of violence, "Beirut Physical Lab" presents the physical theater performance, with the participation of a number of performers, who have worked for three months to find "subjects" or "ideas" related to their beloved city Beirut, to present them with movements or revelations, in order to obtain a new model of physical language.
This artistic and creative work aims to restore the feelings towards the city, and to question how much we still belong to it. It also provides a safe space to unite the people living in Beirut and its surroundings, to express themselves via their bodies, and connect through movement.
"BeiRoot Bodies" is an annual program, not signed by only one person, but by the whole group taking part of it.
Supervision: Bassam Abou Diab. Assistance: Khalil Hajj Ali.
Performers: Ahmad Masri, Andrea Fahed, Elias Khalil, Bshara Kessrwani, Miran Malaeb, Dalia Khalife, Stephani Tadros, Romario Akiki, Yara Al-Khoury.
Special Thanks to:  Freemuse, Sunflower Theater, Amalgam Studio, Mansion House, Rouwaida Al-Ghali, Simea Cavelati, Abdou Nawar.  
For reservation you contact: 70-390608 or 71-314643.
Email: info@beirutphysicallab.org
للقراءة باللغة العربية، يمكنكم النقر على الصفحة الثانية
---