Rituals and Movements Workshop by Bassam Abou Diab
About Bassam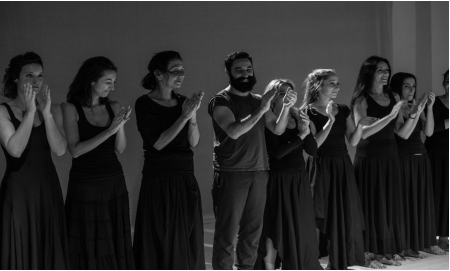 "In every ancient culture, there are rituals to mortify the body as a way of understanding that the energy of the soul is indestructible." – Marina Abramovic. Circles can represent wholeness, a natural sense of completion, like the sun, the moon or any planet. Working on Circular movements creates a union, a sense of belonging to a common safe space where "We" as actors and dancers feel connected and secure. Thus, we can express and communicate freely through our bodies and meet each other physically and intellectually far beyond our racial, class, social, cultural or gender differences, welcoming a flowing energy. Such observation is based on 4 years research on the topic of rituals (religious and social); movement's repetition and circular energy, By Bassam Bou Diab. In this article you can find out more about Rituals and Movements Workshop by Bassam.
Why? (Motivation)
In order to reach this pure energy, to connect to "The Center", God or Supreme consciousness in a religious context, one must let go of his false social Identity, or the material movements, unauthentic in another word and put his/her body and voice in the service of the center. And since the circular motion unites us with the center, consequently each movement should starts from the center and returns to the center. When this happens, one's sense of self begins to dissolve, allowing the person to feel unified with the center (object of intention).
These rituals help us to connect to each other by sending our energy to the center through our circular movements. This energy returns to us, as it is an endless, renewable circle and allows us to rediscover our true higher identity where our movements are purely organic.
How? (Techniques)
Rituals and Movements Workshop focuses on a number of rituals used in the Islamic societies. Such as Ritual of Ashura (slapping the chest), Ritual Prayer (Rakaat and Wudhu), Sufi Ritual (Sama).
These rituals are based on repetitive movements that its order doesn't change, and some of it has its clear rhythm. For example, in Sufism the movement changes with the change of the music instrument.
According to this, Bassam Bou Diab runs a workshop about rituals and it is divided into five parts:
Vocal and physical warm up.
Introducing the rituals theoretically and practically (Its origins, its reasons, its goals).
Working on the movements as they are.
Dividing these rituals and working on each part separately.
Working in a circle with the whole group to re-introduce these rituals within a unified rhythm and music so it reinforces ecstasy and induces mystical trance.
Improvisations based on the types of rituals that has been worked on.
Proceeding from the closed circle to a place where each participant creates.
Working on participant's new ritual.
Where to? (Objectives)
Participants in Rituals and Movements Workshop will acquire a number of rituals rich in movements and take to another dimension with a different value.
Participants will explore the subtle relationship between the breath, movement and rhythm in order to maintain the cycle
Working on a nonstop repetitive circular motion.
Experiencing the cohesion of energy between the group out of the ritual and the closed circle.
Rituals and Movements Workshop's Duration:
Long duration workshop: 5 days, 5hours/day (1hour break in between)
Short duration: 1 day for 4 hours (30 minutes break)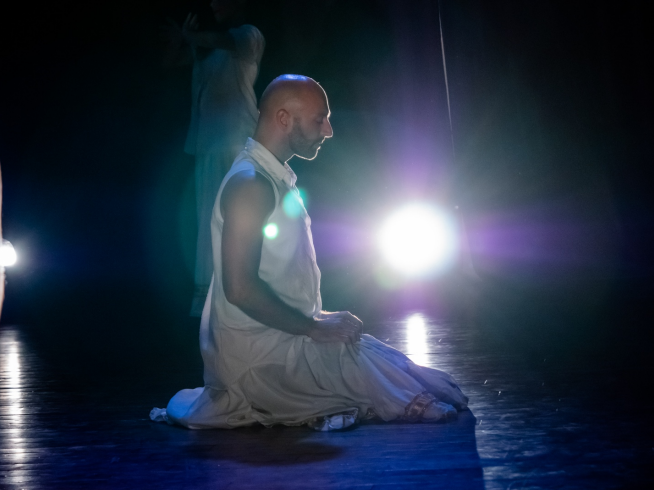 ---